Description :
Moxa is a specific treatment with the heat on neurophysiological points, particularly with chronic diseases and severe pain.
MINI MOXA
For treatment with the heat on larger areas of the body. A stand is needed to use moxa. The height of the stand can be adjusted.
MIKRO MOXA
Is put directly on point of acupuncture-like needle acupuncture. A very intense heat develops.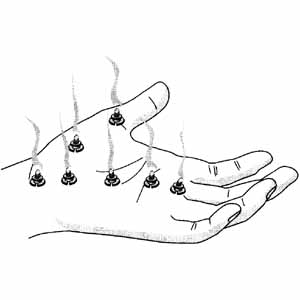 MMO