DESCRIPTION : Power of Copper-Vastu & Pyramid experts all over the world has found copper pyramid more effective and result oriented. Use of copper in the pyramid enhances its power and gives good results. Since yantra are found more effective with copper material, the pyramid made with copper found highly beneficial
USES OF COPPER PYRAMID: 
1.  This single copper pyramid can be placed in temple on top of water pot to energize the water element of vastu of north east corner
2. You can place it in four corner or ceiling of your house or business place to balance the vastu element.
3. In case of vastu defect place it in the North-East corner of your house or in the alter(prayer) room.
4. Student can place the copper pyramid on their study table to get good academic result.
5. Incase of industries place the copper pyramid on all the important machines. This will help in reducing the maintenance cost of machinery. Production will also improve.
6. Incase of farmhouse, resort etc., copper pyramid can be installed in all 8 direction with 1 in the centre.
7. At work place keep it on the working table & you will find yourself more confident and energetic.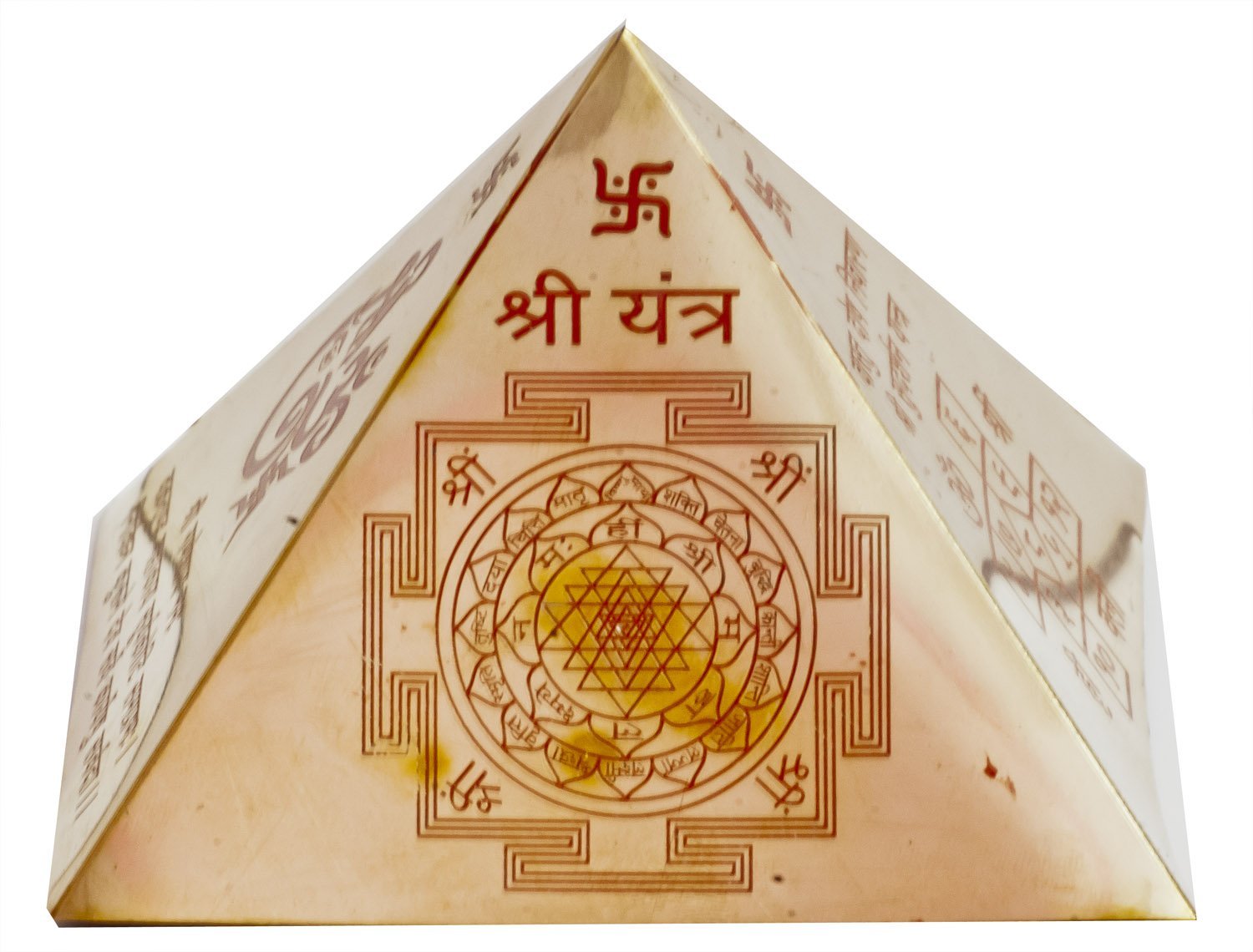 445